Estee Lauder Double Wear Review
Many people consider this cosmetic to be the best foundation on the market, let's find out whether it's actually so good or it's just the result of a good advertising campaign.
This is a cult foundation now who has a lot of loyal fans and opponents. I decided to find out on my own skin and share my opinion with you. Estee Lauder Double this is
a expensive foundation around

£32.50

so for anyone who would like to buy it but is not convinced that he will suit him o
r choose the wrong color
, I recommend starting to buy a miniature or ask for a sample in the shop.
Nobody likes spending a lot of money on something that will not work for him. I bought a
7ml
miniature a
nd I did very well, because it is not my favorite unfortunately.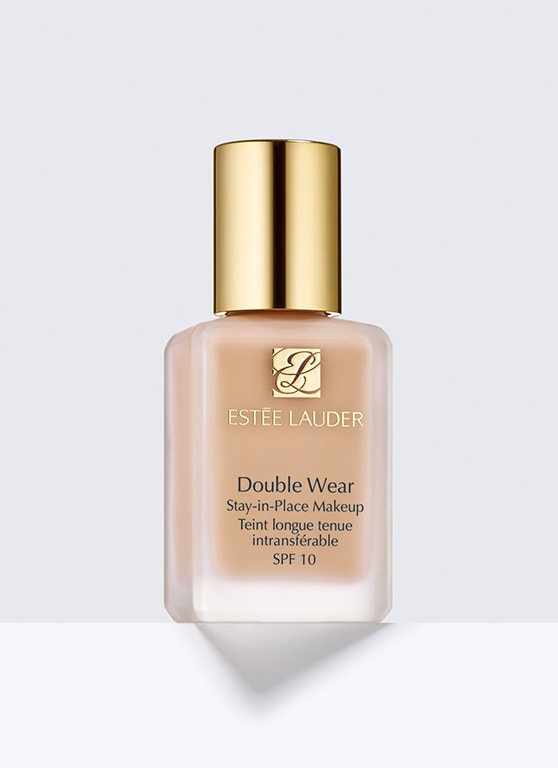 From Producer
The UK's No. 1 Foundation.* 24-hour staying power. Flawless all day.
This worry-free, long-wearing makeup stays fresh and looks natural through heat, humidity and nonstop activity. It feels lightweight and comfortable and won't change colour, smudge or come off on clothes. Now the flawless look you see in the morning is the look you keep all day.
Also, you can now dispense the perfect amount of Double Wear Stay-in-Place Makeup with a convenient, reusable pump.
COVERAGE
Medium, buildable; SPF 1
My skin is:
Combination,
Irritate,
S
pider veins, Dry cheeks, Oily T zone
✅A pleasantly matte finish that lasts many hours without glowing
✅

Medium to full coverage,
buildable
⛔Skin looks tired and dry
⛔Visible on the skin,
creates a ,,mask effect''
⛔Underlines the texture of the skin
⛔It highlights pores, wrinkles
and hairs
⛔Felt heavy and thick on the skin
Summary : 3.8 / 6
For me this is a slightly improved version of Revlon Colorstay. It has a very similar formula, looks very similar on the skin ,maybe have a bit better ,,natural'' matte finish.

Reminds me also Catrice hd liquid coverage foundation but it is more visible and heavy.

This is a foundation more for special occasions when we want full coverage and long lasting without shine.
Do you re-buy it again or in full size? Definitely not, because it is not a foundation that meets my requirements. I don't like such visible formulas on my face which instead of correcting my appearance, they emphasize all the imperfections of my skin like uneven textures or pores. Definitely will be works better on somebody with oily, normal skin without many imperfections.